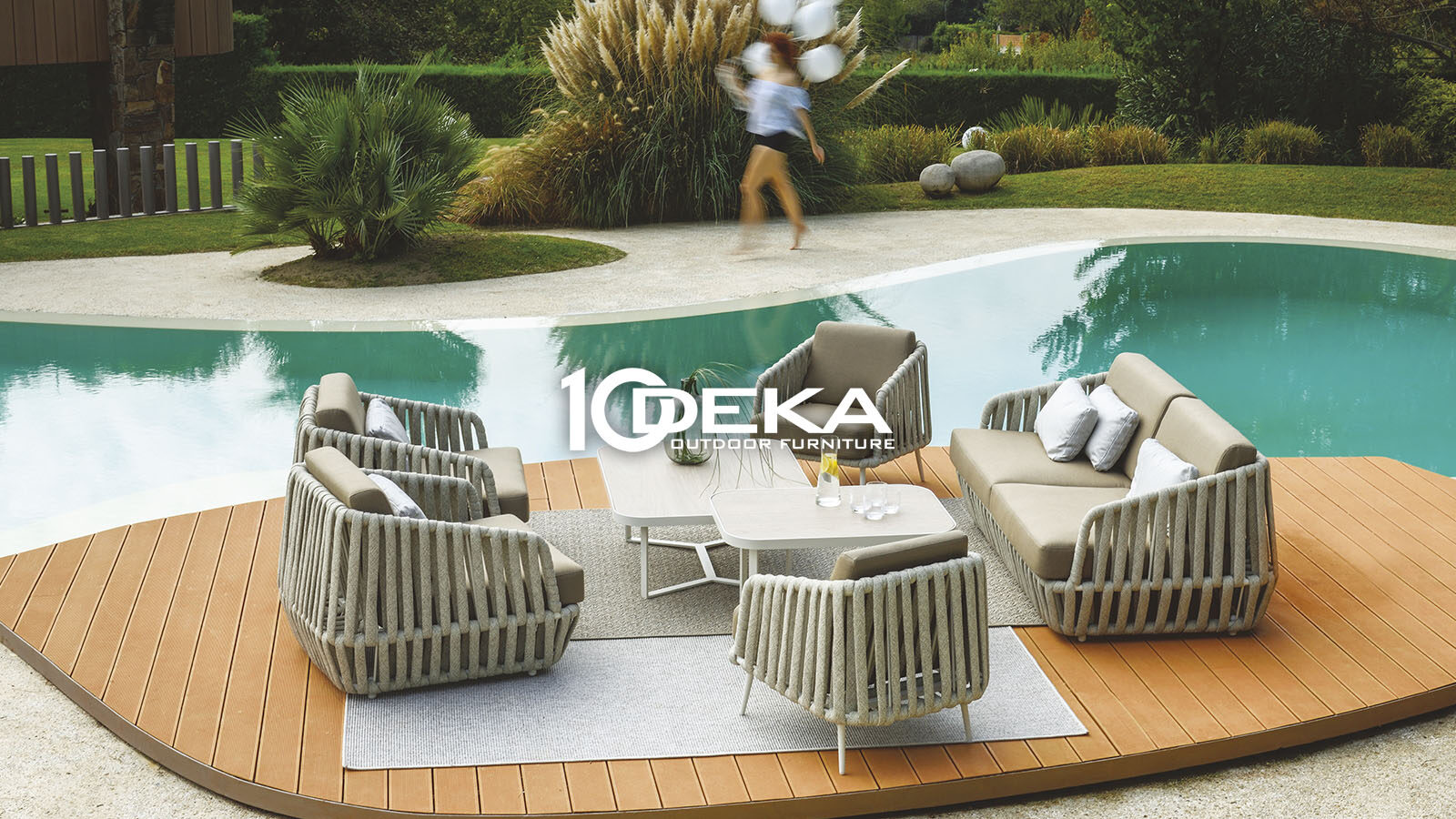 Since the day it was founded 30 years ago, B&N Contract Furniture SA has been focused in the design and production of aluminum outdoor furniture.
All skills and knowledge acquired through this period, had led in 2013 to the creation of 10DEKA brand, a high end outdoor furniture line for distinctive projects around the globe.
Based on this minimal design, the versatility and durability of aluminum in combination with other sophisticated materials and fine finishes, 10DEKA constitutes an outstanding choice of contemporary design outdoor furniture, setting the standard for a new way of living.
Some proposals from the 10DEKA collections
Download Catalogue 10DEKA